This may not be breaking news to some, but the wife and I reckoned that we are probably the first people to share this with you on a "non commercial" basis.
We understand that THE VISION, to be located at West Coast Crescent, will be launching soon. Here are the preliminary details of this new project:
Location: West Coast Cresent (District 5)
Tenure: 99-years wef 25 June 2006
No. of Units: 295
Expected TOP: March 2015
Description: 2 Towers of 32/33-storey & 14 3-storey Strata House units
Developer: Grand Waterfront Development Pte Ltd
Location Plan & Site Layout
Unit Types:
• 2-Bedrooms: 818 – 904sqft
• 3-Bedrooms: 1259 – 1313sqft
• 4-Bedrooms: 1604sqft
• Penthouses: 2702sqft
• Strata Houses: 4919 – 5328sqft
View from Blue Horizon Condo (next door)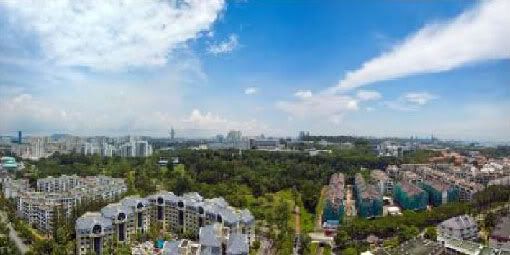 Preliminary Floor Plans
All we can say is: We will get to THE VISION... eventually. :)
.