I am sure you must have wondered what the view from your unit will actually look like.
The wife and I have asked ourselves the same question too. So we have decided to try and emulate the kind of view that you are likely to get from some of the apartment stacks at CLOVER BY THE PARK. The photographs are taken from a HDB point-block nearby to CLOVER. More importantly, this particular HDB block has almost identical facing/orientation as the two towers at CLOVER. So here goes
CLOVER Site-Plan: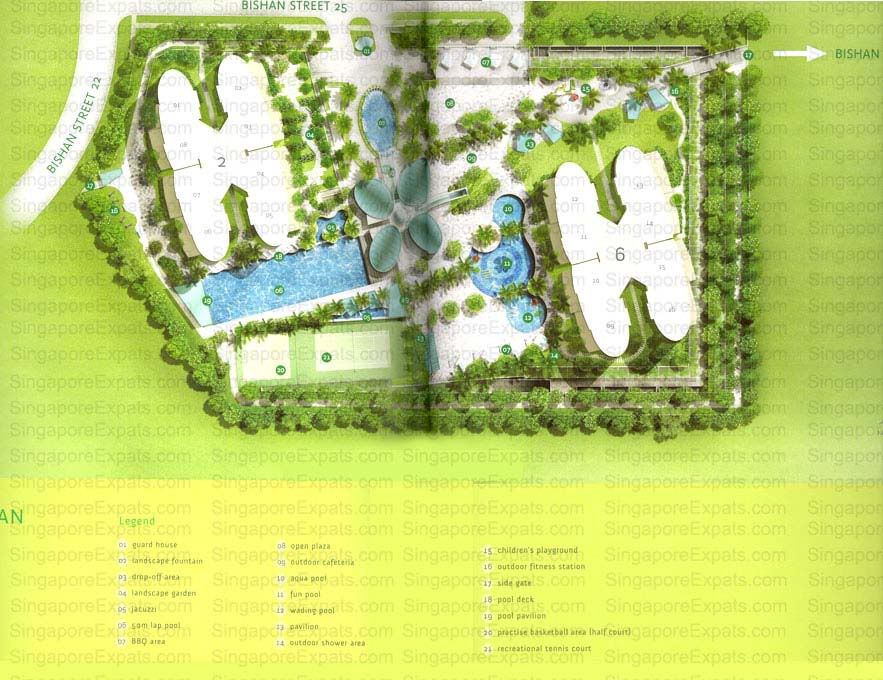 1. Bishan Park view - Tower 6, Stack# 13 - 16 (Low Floors)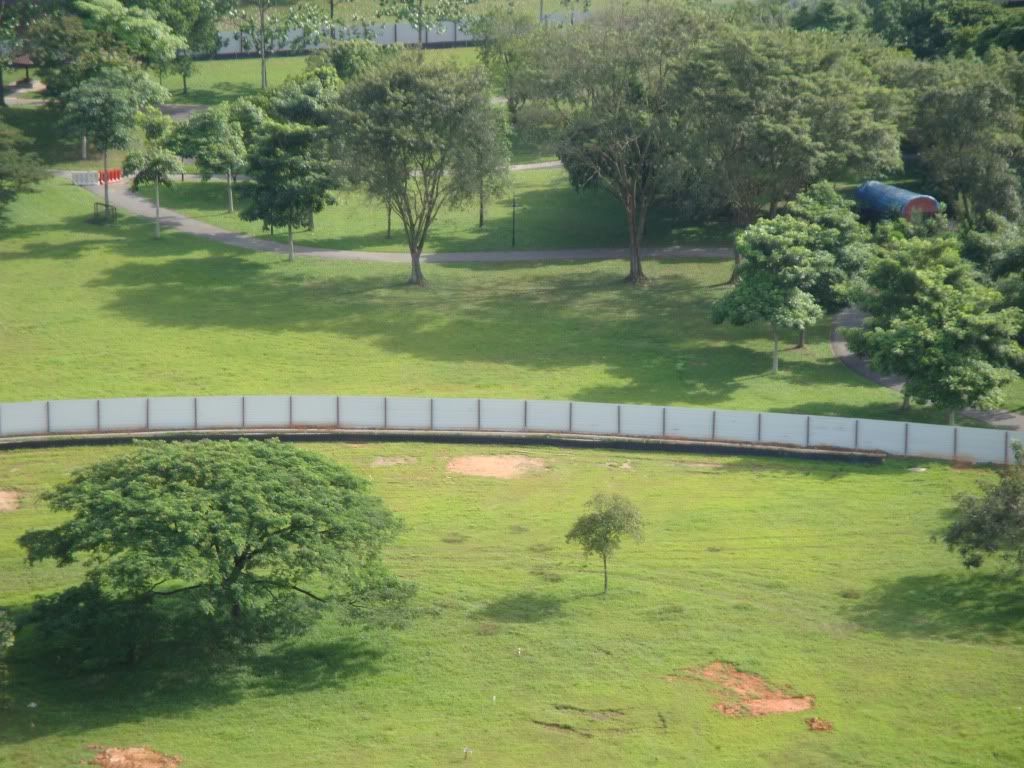 2. Bishan Park View & Beyond - Tower 6, Stack# 13 - 15 (High Floors)
3. Bishan Park View & Beyond - Tower 6, Stack# 16 (High Floors)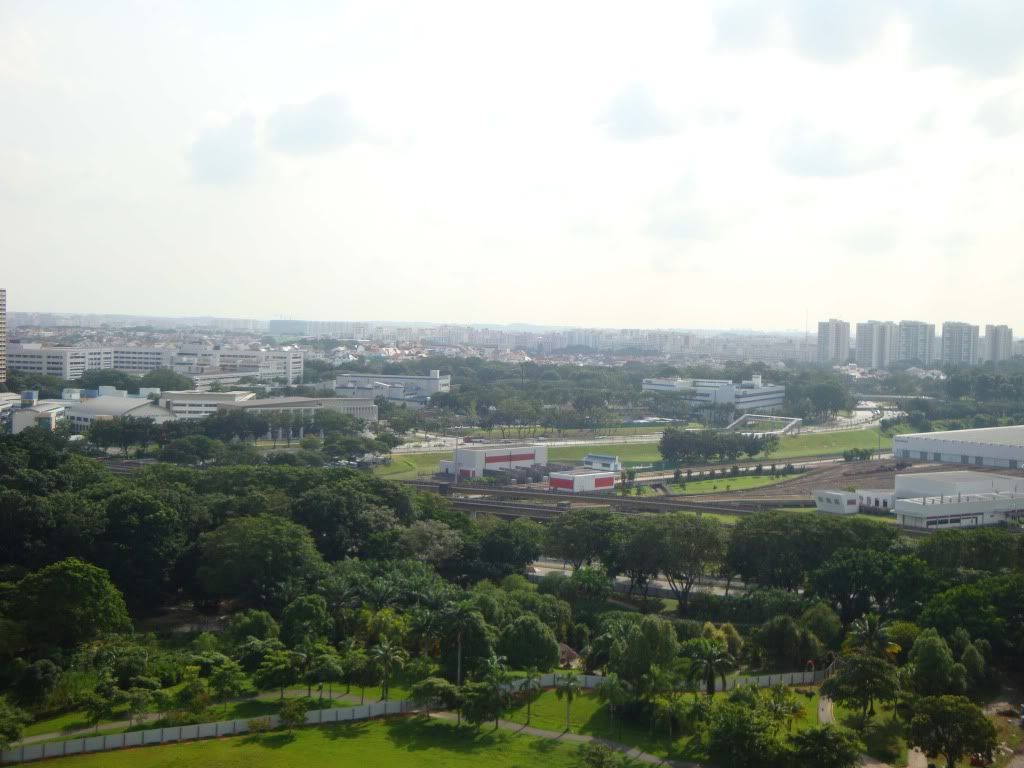 4. Ground & City View - Tower 6, Stack# 9 & 10; Tower 2, Stack# 6 & 7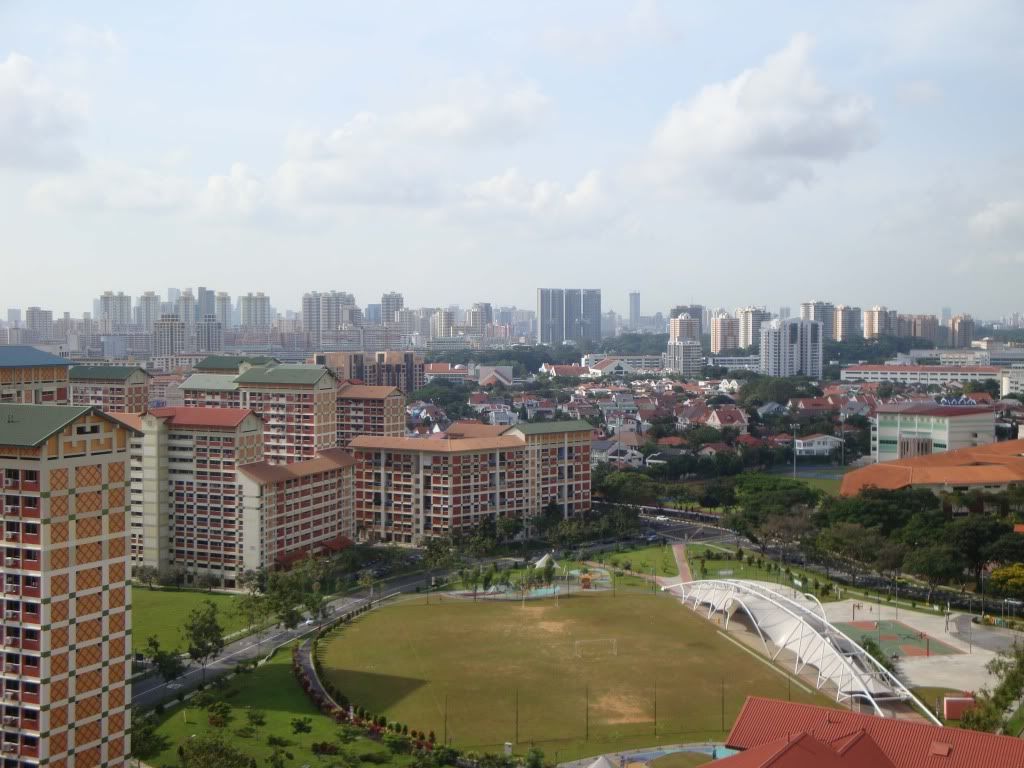 5. Ground & City View - Tower 2, Stack# 6 (20th Floor and above)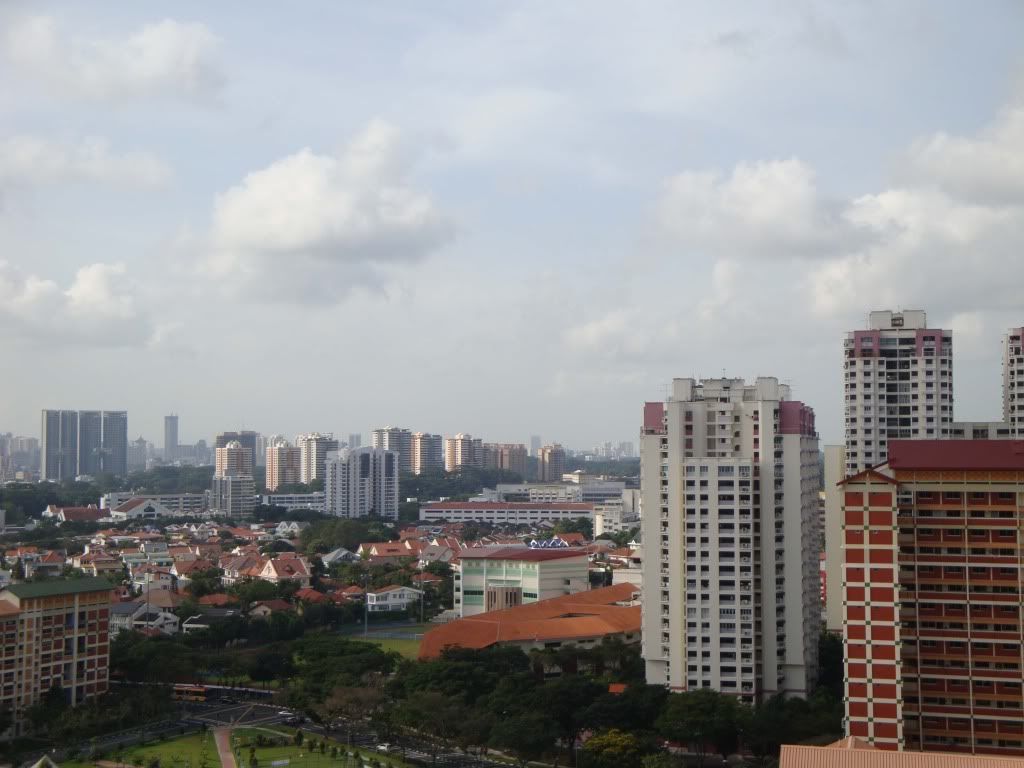 We will not promise you an exact match to the view from your unit, but we hope this will help satisfy some of that curiorsity.
On a related subject, the wife and I are somewhat perplexed by why units at CLOVER are not selling as fast as we felt it should. This is especially if you compare its current psf price of less than $850psf relative to neighbouring new projects like CENTRO (above $1200psf) and TREVISTA (above $930psf). All three are 99-years leasehold projects located in the heartlands, just a stone throw away from each other and almost equal in terms of convenience, accessibility and availability of amenities. Those familiar with Oscar Wilde may argue that "some heartland projects are more equal than others", but lest you forget, Bishan was (and probably still is) one of the hottest area for flat buyers, with record setting prices for HDB units being achieved just not so long ago. So CLOVER should technically be as popular with, e.g. HDB upgraders, around the Bishan/Ang Mo Kio/Toa Payoh area as compared to CENTRO and TREVISTA.
According to URA records, 498 of the 616 units at CLOVER were sold as of Nov 2009. This is after more than 2-years since its first launch.